Can I upgrade
/downgrade
my subscription plan?
Yes, super–admins can upgrade/downgrade the subscription plan and the changes will come into effect immediately.
Step1: Sign in to wAnywhere web console as super–admin (only super–admins have access to this feature).
Step2: Click on the 'arrow' in the top right corner and select "My Account from the drop-down box.
Step3: Click on 'Upgrade plan' to view and select the desired plan.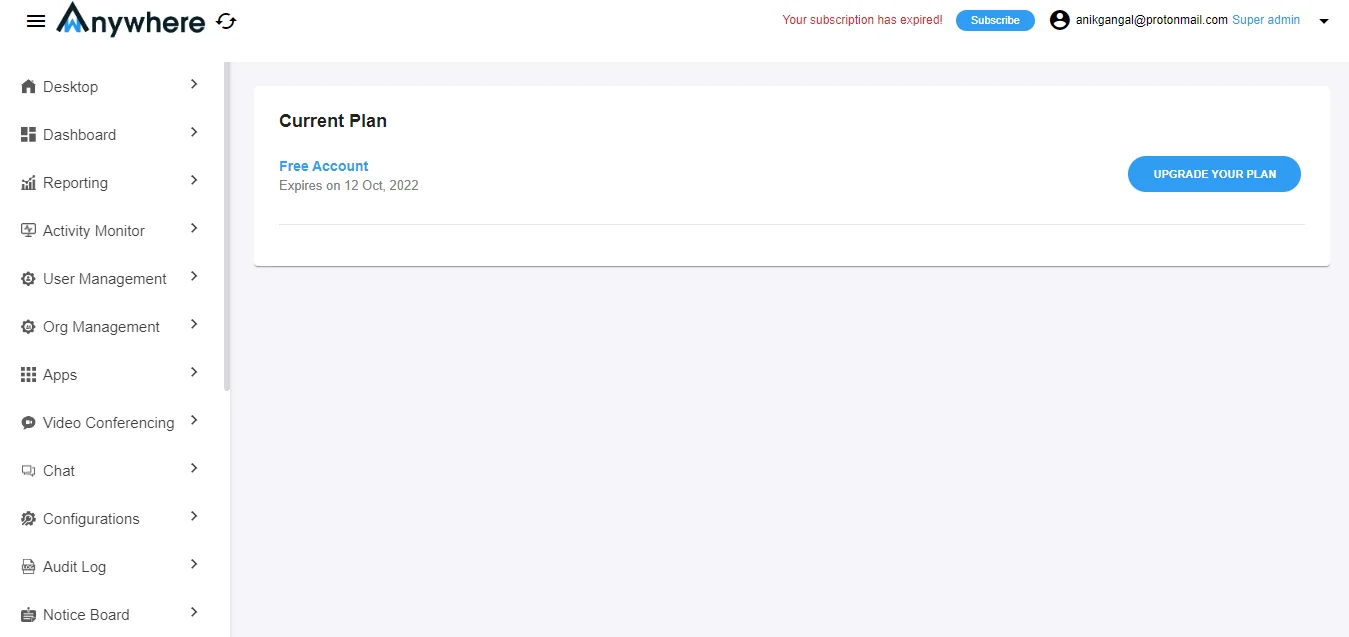 Step4: Once you select your desired plan, you will be redirected to the payments page. Fill out the payment details and hit 'Subscribe'.