Can the users be uploaded in bulk?
Yes, users can be uploaded in bulk using an excel or .csv file under User Management.
Step1: Sign in to wAnywhere web console as super-admin or admin.
Step2: Click on 'User Management' in the menu on the left side.
Step3: Click on the 'Upload' icon in green on the top right of the window.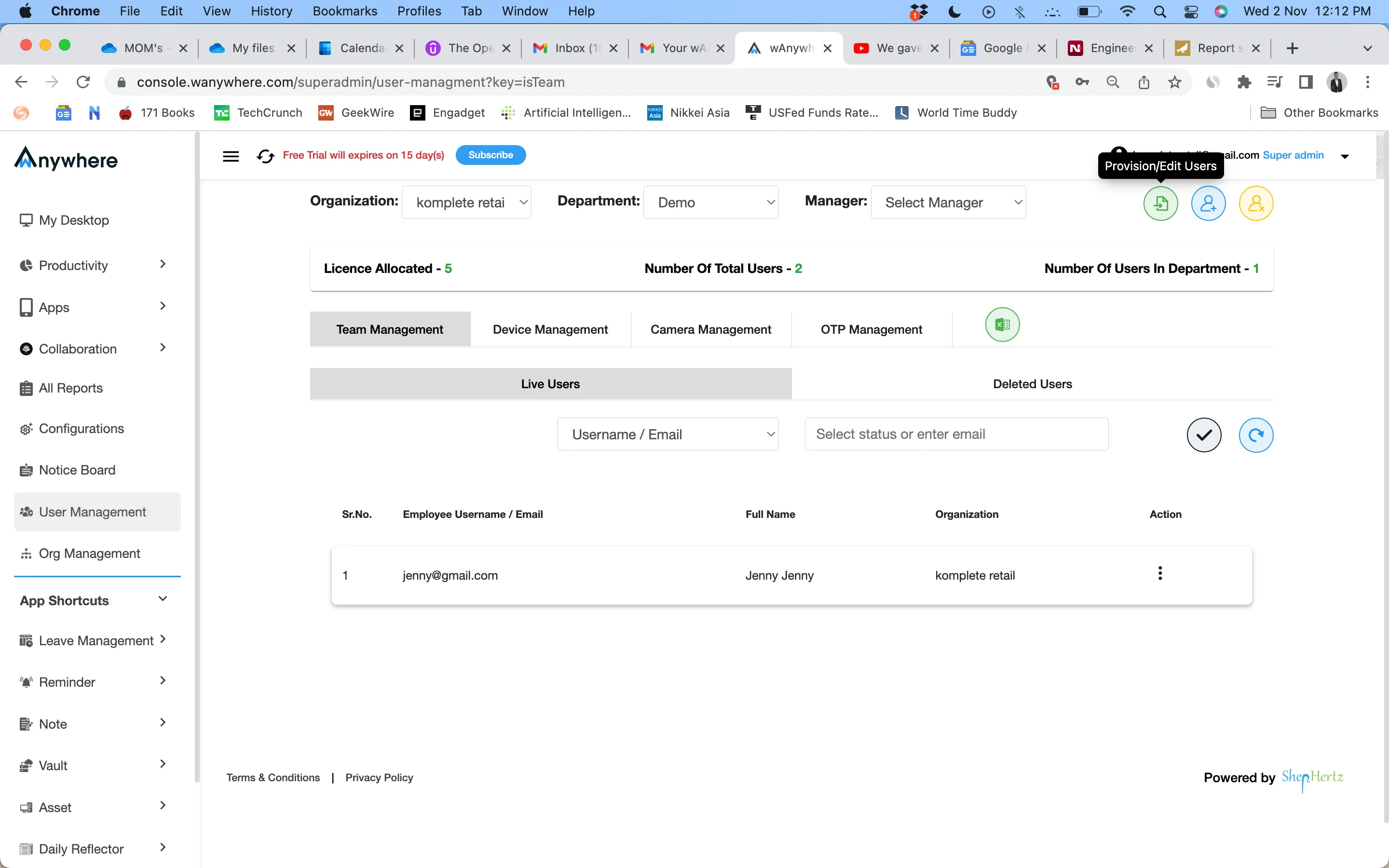 Step 4: In the dialogue box select 'Download Sample'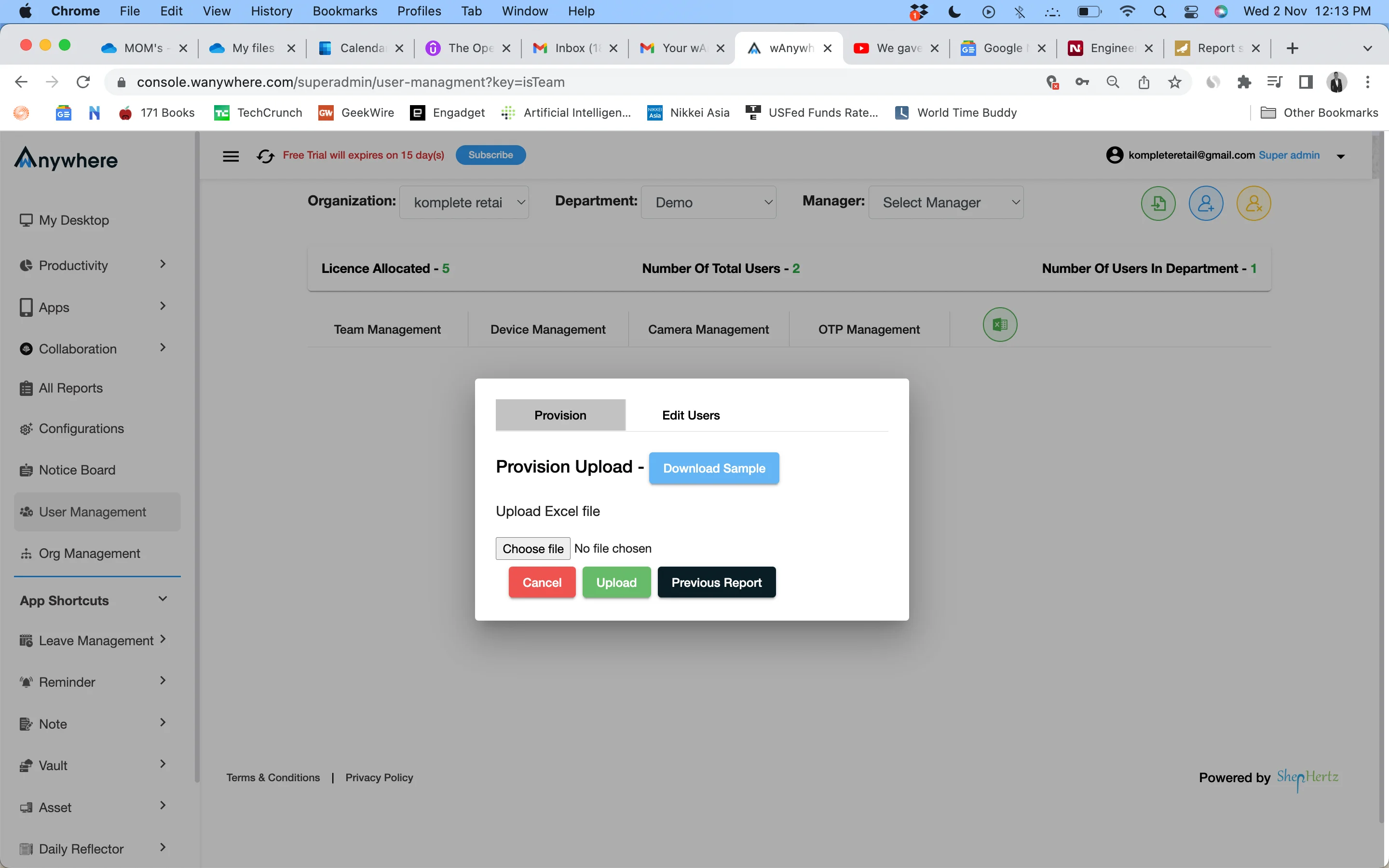 Step 5: Once the download is complete, fill in the user data in the Provision Sample sheet.
Step 6: Once done upload the filled-in sheet using the 'Upload' option in the dialogue box.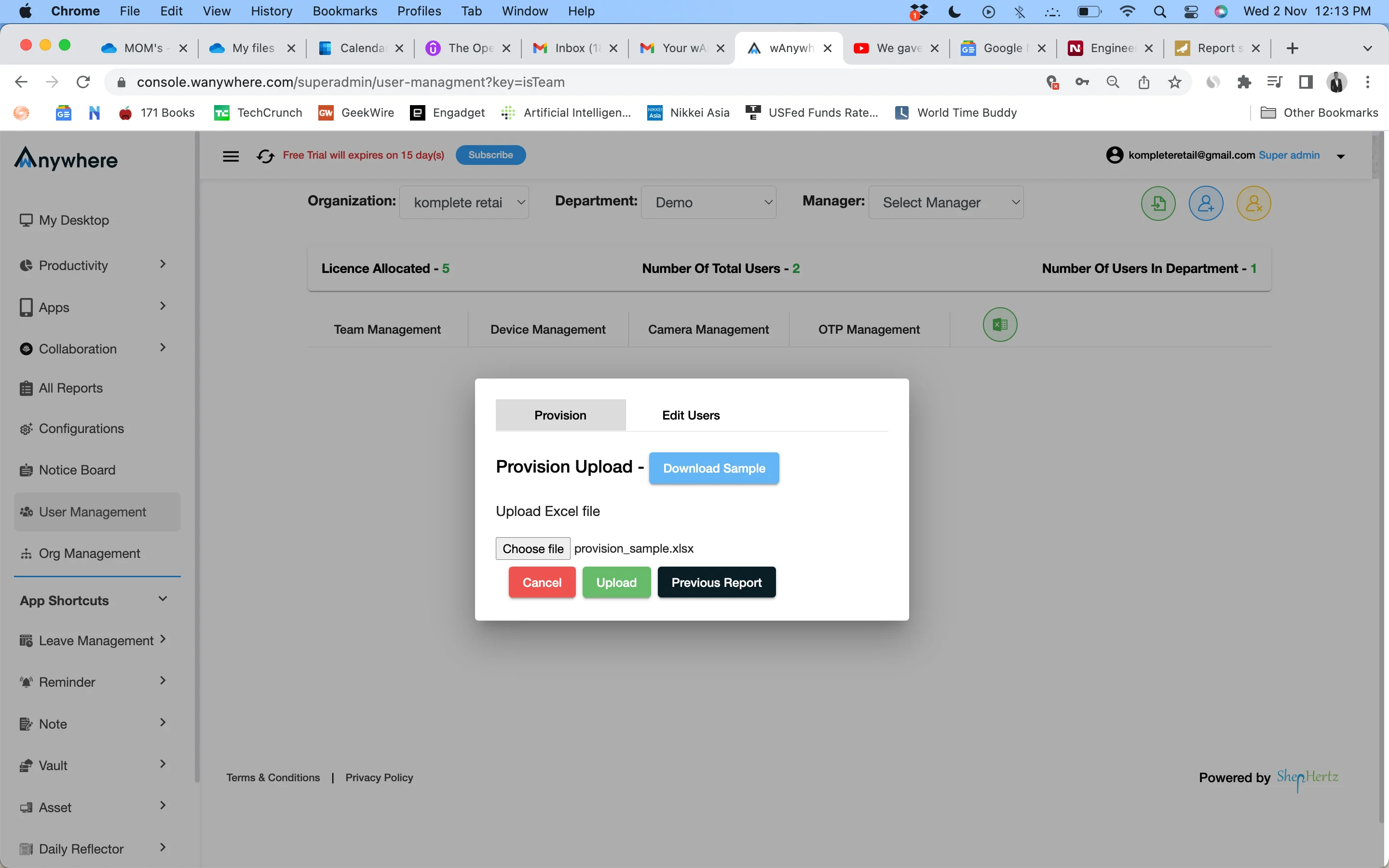 You have successfully updated the users on the application.