Table of Contents
Getting detailed data about team performance helps organizations estimate what productivity achieved over time. They can measure how teams performed with what project time, activity rate, or overall contribution towards business goals.
Growing remote/hybrid work has made it a complex task to learn about team activities and efficiency gained. wAnywhere has been helping organizations like yours in tracking and maintaining team performance. The remote employee monitoring software enables you to export reports based on their different activities in distributed/in-office environment at varying time spans.
Why exporting report is important
Gaining access to reports helps you get a detailed overview of team performance over time. You can compare team performance based on work hours, activities, productivity, & compliance achieved at different durations. It helps you decide what team outperformed and what needs a boost to accelerate.
Let's learn how wAnywhere remote employee monitoring software helps to export employee activity-based reports in your preferred format for easy accessibility:         
Configure export report based on defined format
Define the type of report you need based on Excel/PDF/CSV format to find detailed data reflecting team activities.
Read More: Schedule Reports – Automate reports to get them when you need them all easy
Advantages of exporting employee activity-based reports
Gain the following benefits from wAnywhere AI-powered monitoring software in exporting reports and having an overall view of how teams are performing with what productivity.
– Get reports in your preferred format
Export reports in the format you want.
– Gain quick access & easy visibility of reports
Get access to reports in quick and easy way.
– Identify working patterns of teams
Detect what activities teams do with what productivity.
– Find critical insights on productive/unproductive hours
Know productive/unproductive employee hours with activity-based detailed report data.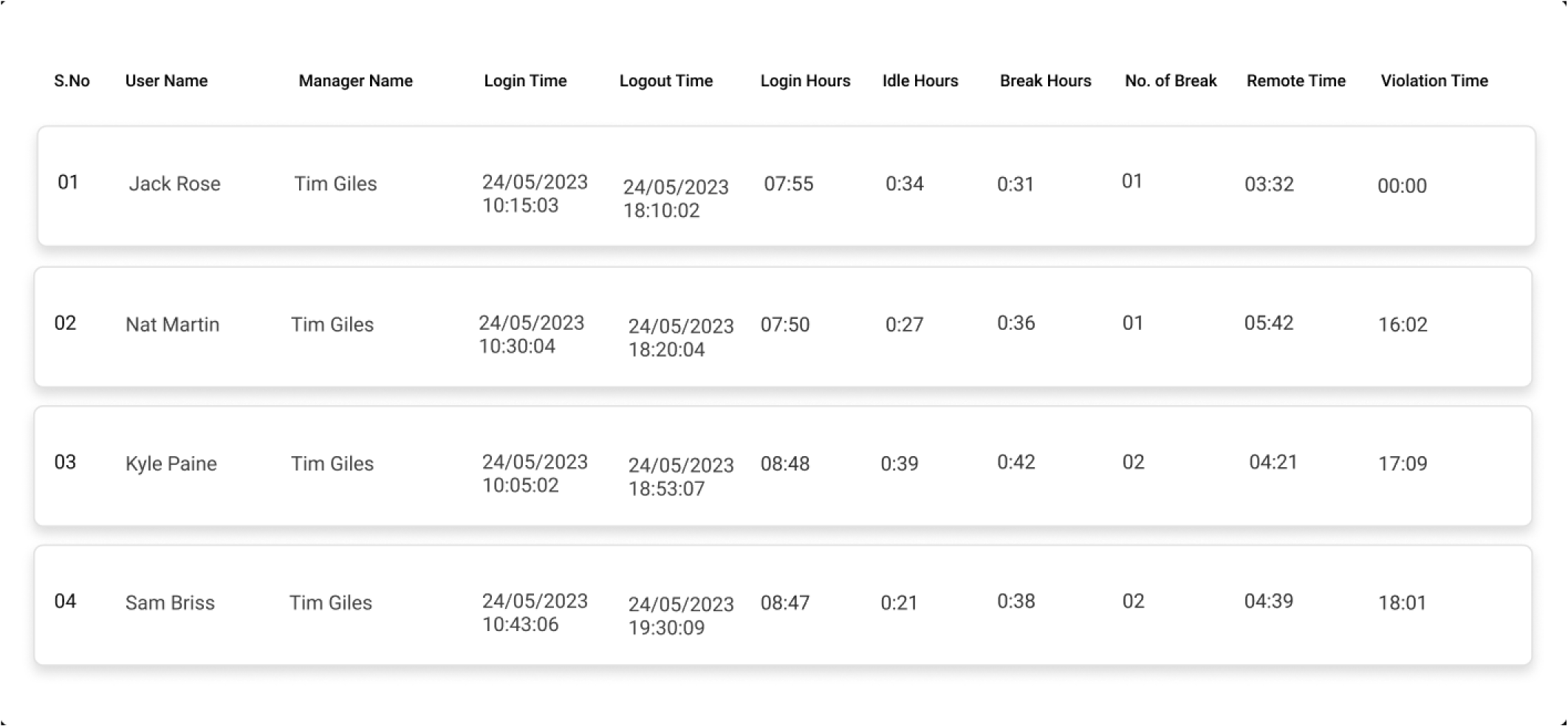 Measure improvement or decline in team performance by gaining access to activity-critical detailed report data. Learn how wAnywhere employee & desktop time tracking software helps you get access to the needed report in preferred format to estimate productivity achieved.