How to configure aux time?
Step1: Click on 'Configuration' module in wAnywhere console.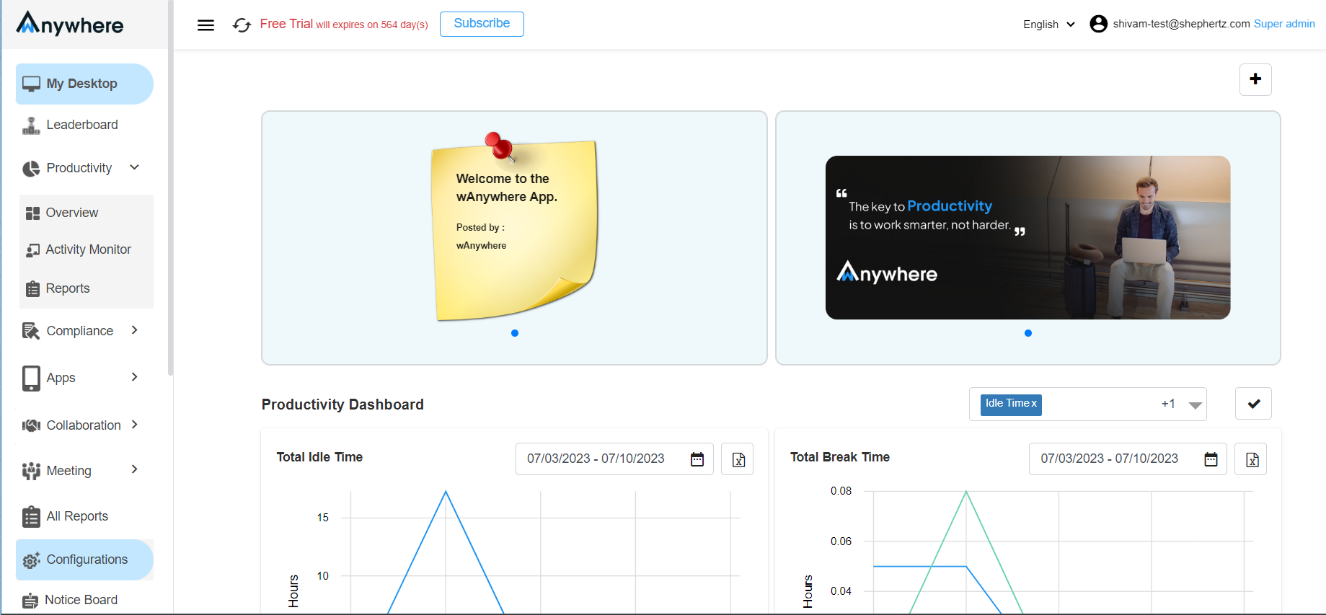 Step2: Click on 'Aux Configuration' dropdown to configure Aux.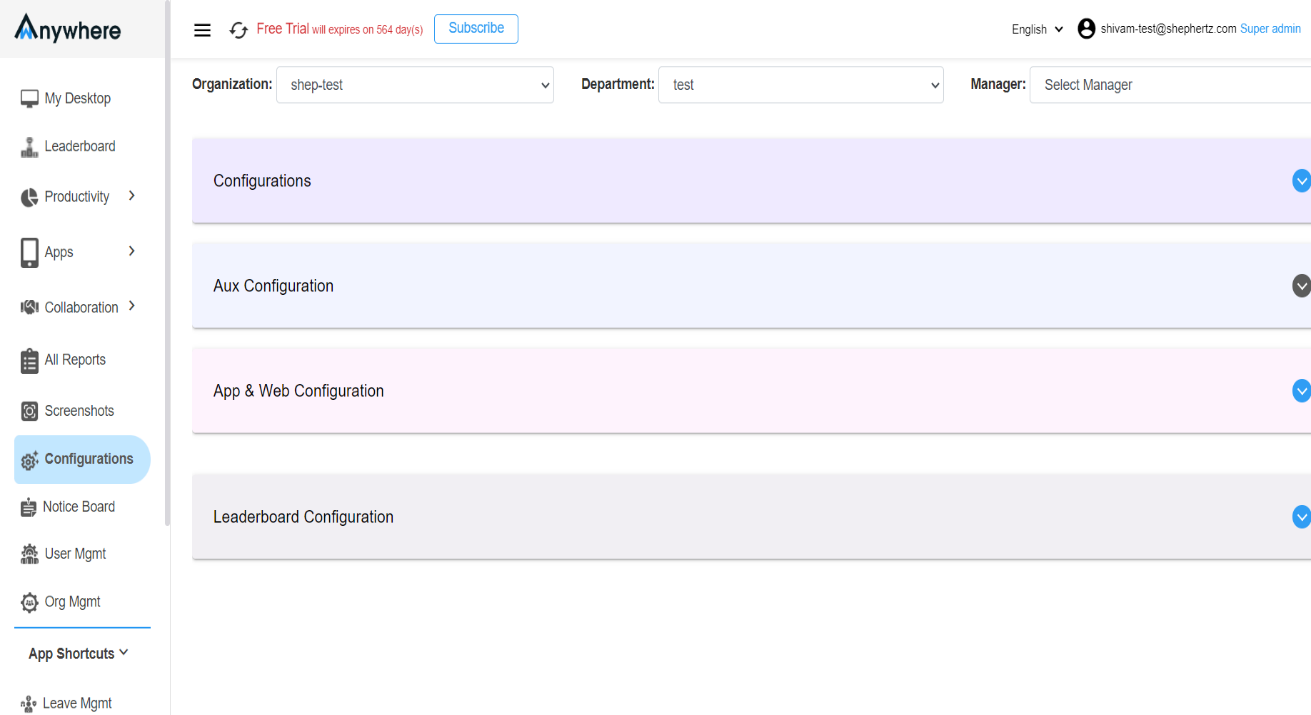 Step3: Click on 'Add Aux' icon to add new Aux.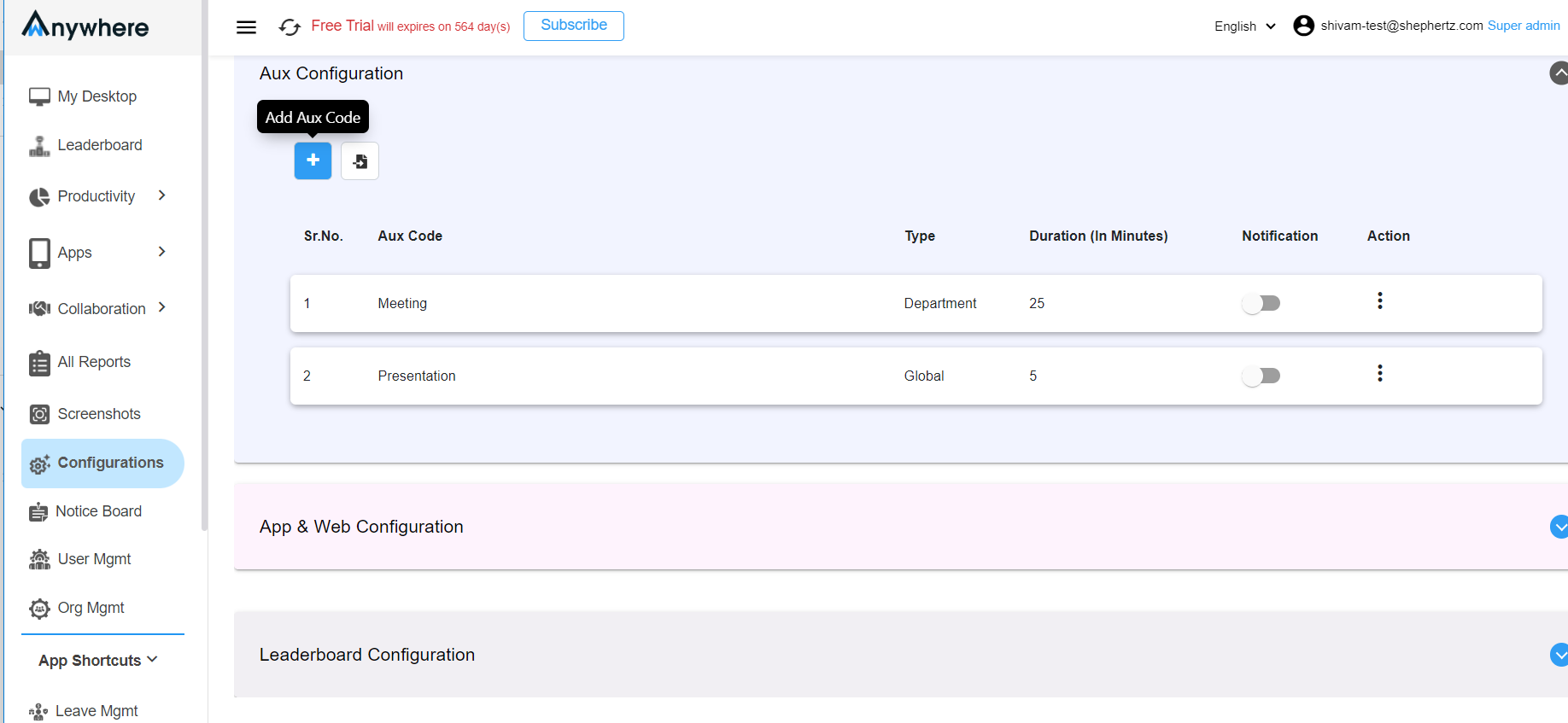 Step 4: Enter all required 'parameters'.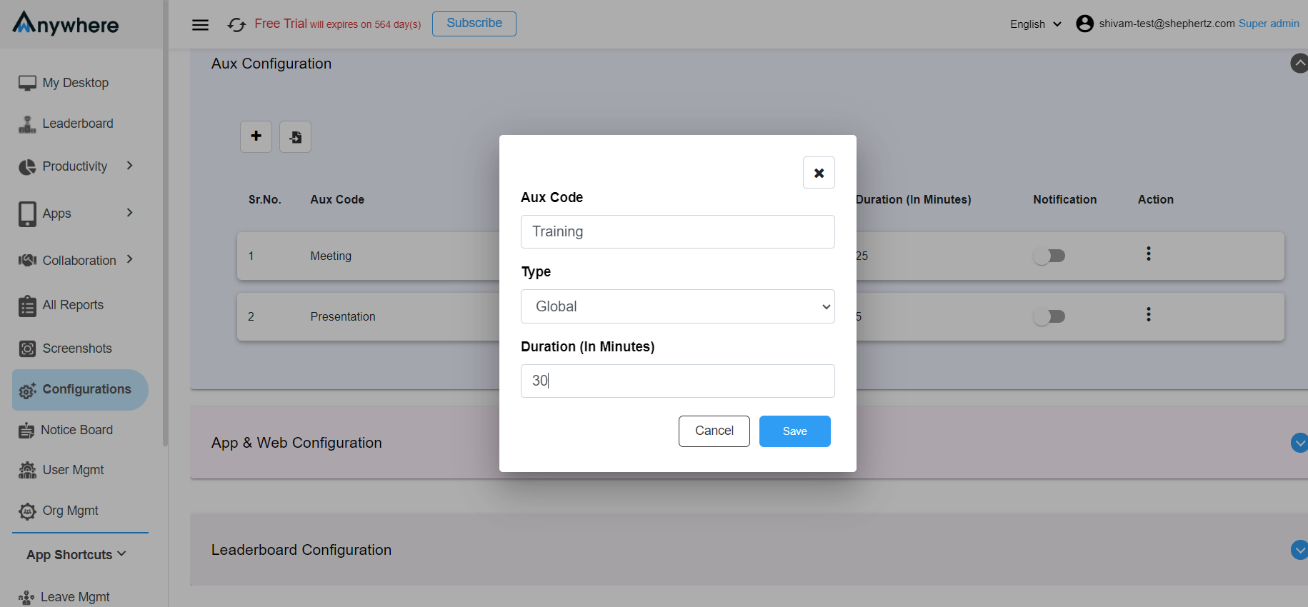 Step 5: Select type as 'Global' or 'Department' option for all the departments in the organisation or for particular department in the organisation.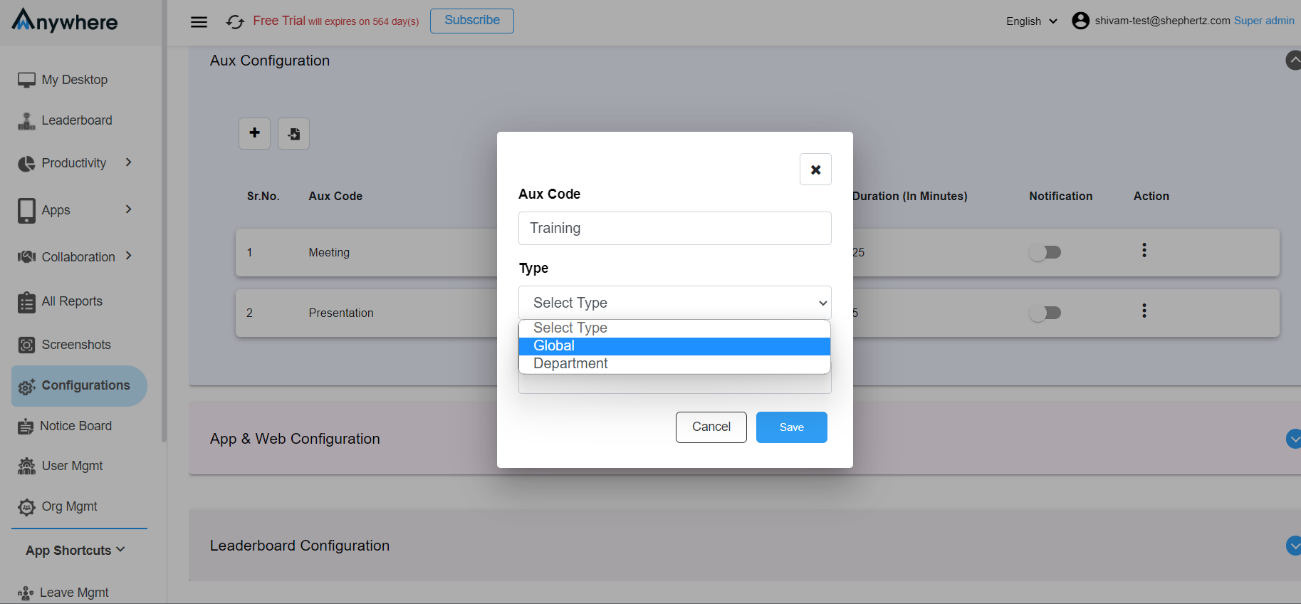 Step 6: Click on 'save' button to create the Aux code.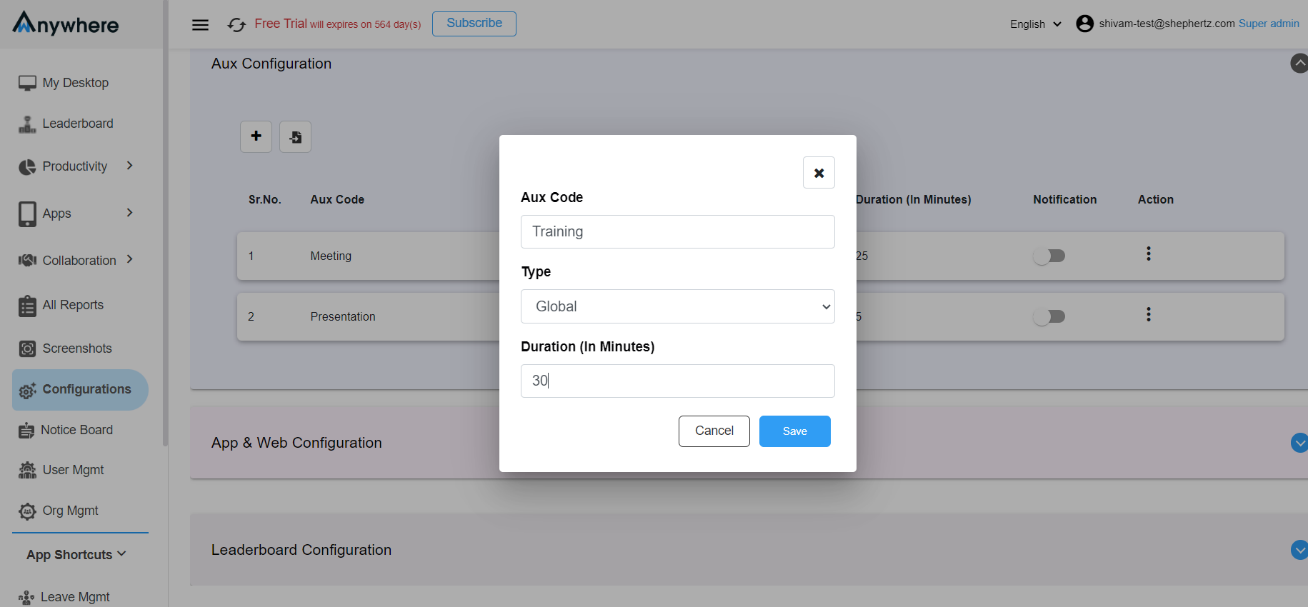 Step 7: 'Enable/Disable' Notification toggle to receive notification or to stop receiving notification.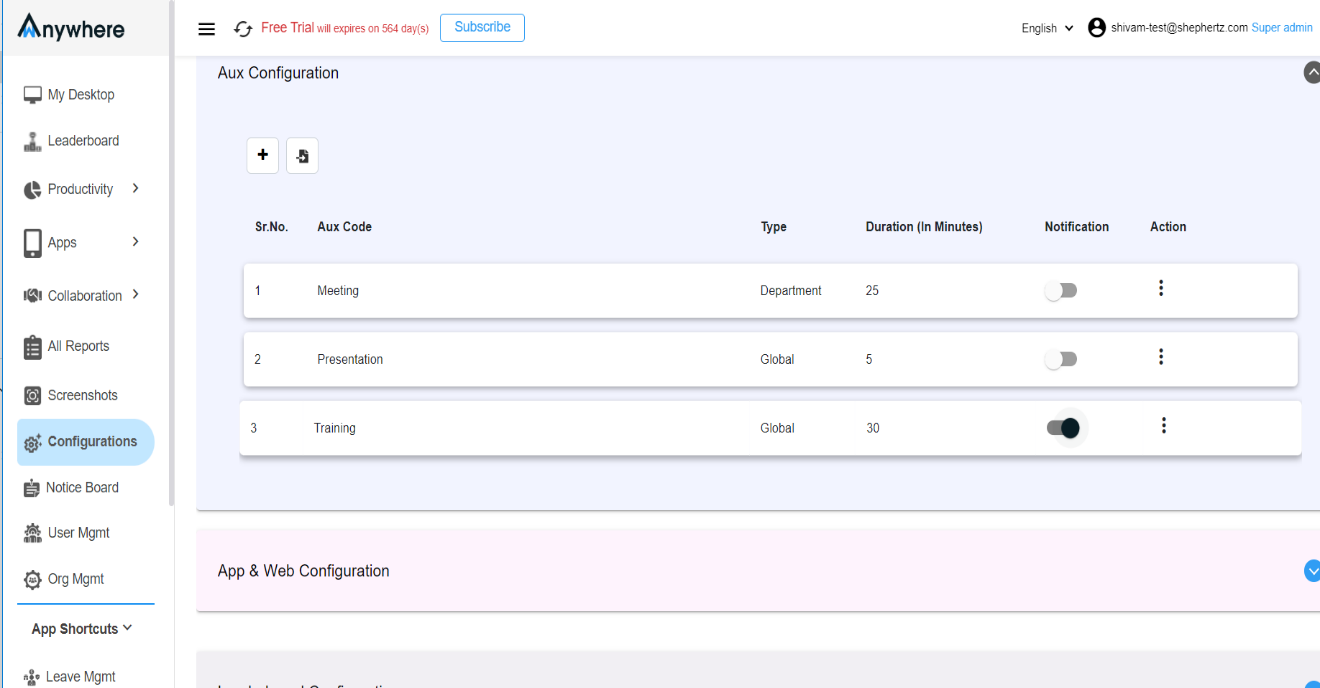 Step 8: Click on 'Import Aux codes' icon to Add multiple Aux at a time by excel sheet.

Step 9: Click on 'Download sample' Icon to download Excel sheet .

Step 10: Enter all required parameters into row and columns. 'True' or 'False' to enable or disable the feature.

Step 11: Click on 'Choose file' icon to choose the created excel file for creating Aux.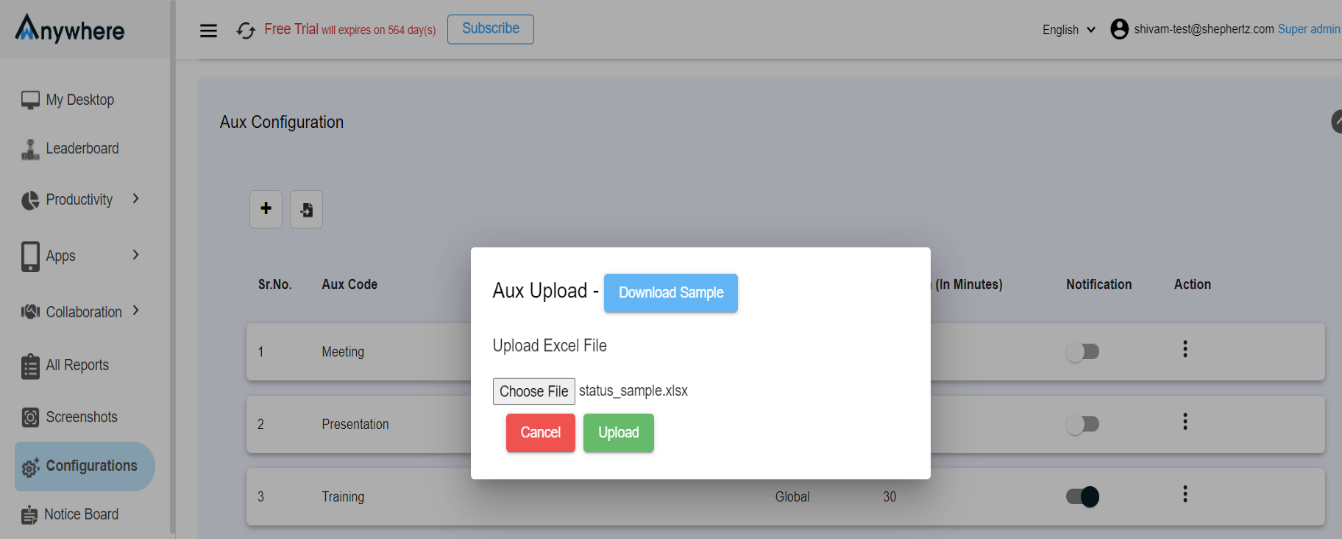 Step 12: Click on 'Upload' button to upload the Excel file.

Step 13: Click on three dots below 'Action' button to view options to 'Edit' or 'Delete' Aux.

Step 14: Choose 'Edit' option to edit Aux name and Duration.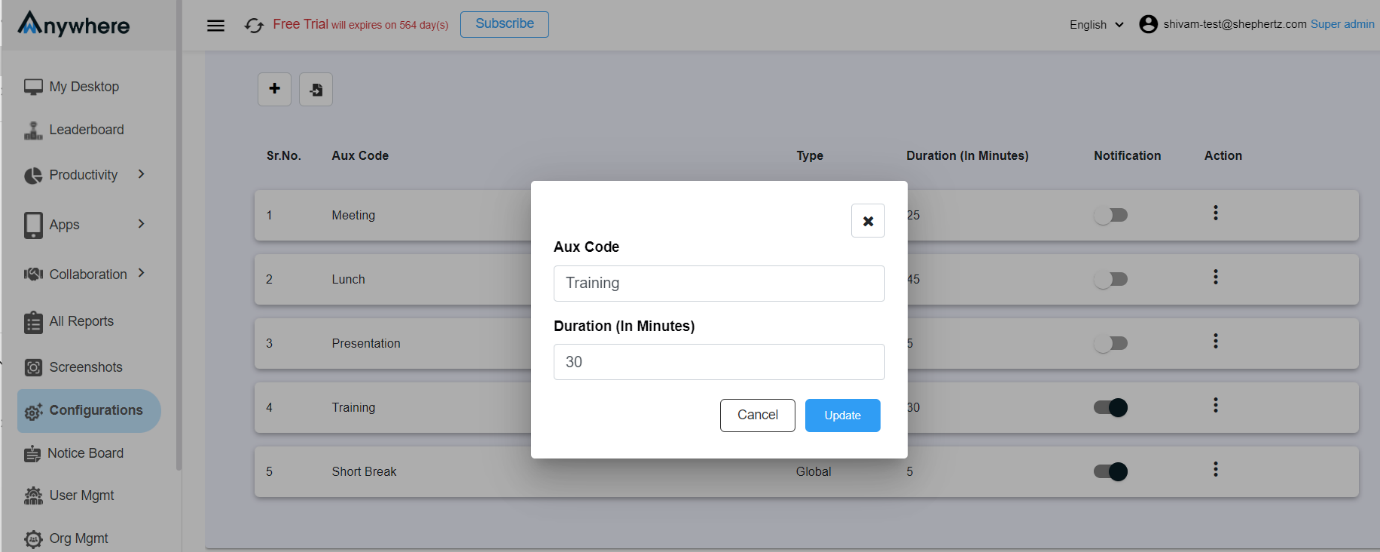 Step 15: Click on 'Update' button to save the changes.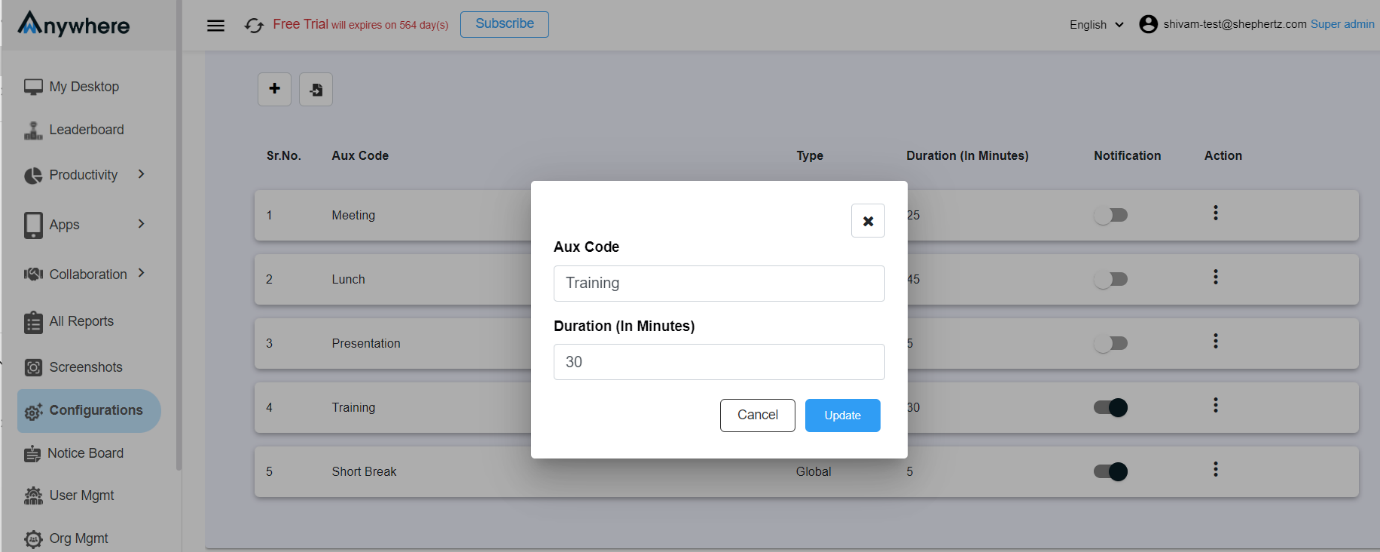 Step 16: Select 'Delete' option to delete Aux.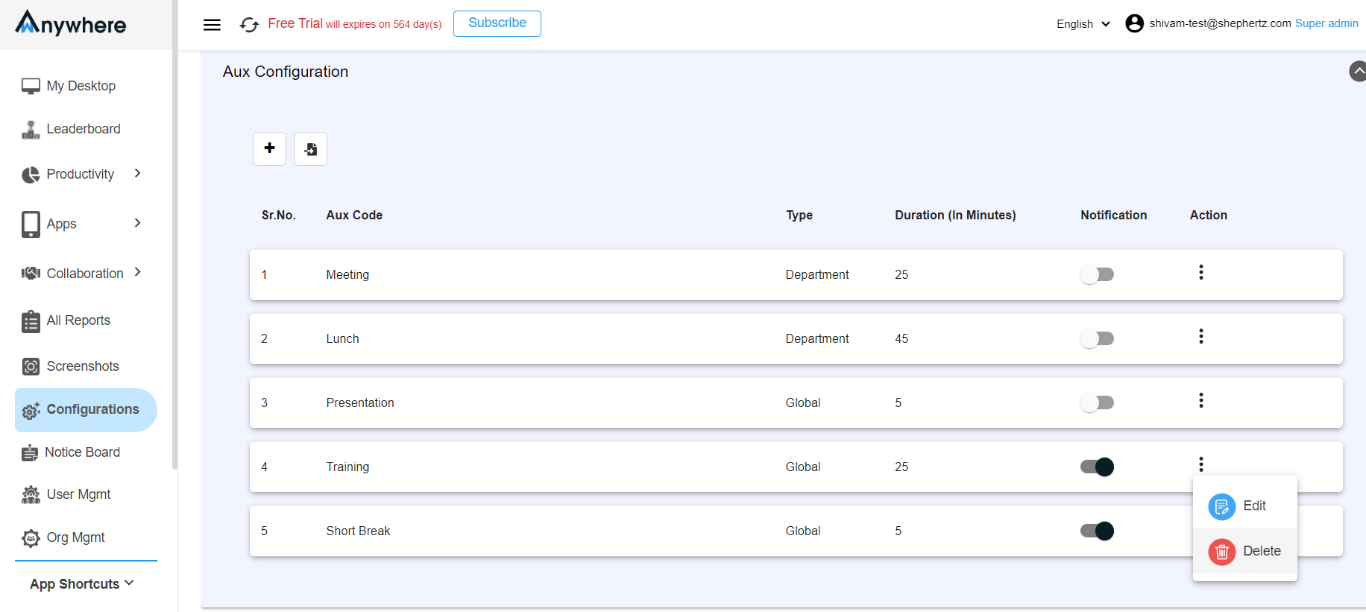 Step 17: Click on 'OK' button to confirm delete the Aux.