Can I assign
the same
auditor
to
multiple departments
?
Yes, one can assign the same auditor to multiple departments.
Step1: Sign in to wAnywhere web console as super–admin or admin.
Step2: Under 'Org Management' click on 'View' to see all the departments under organisation.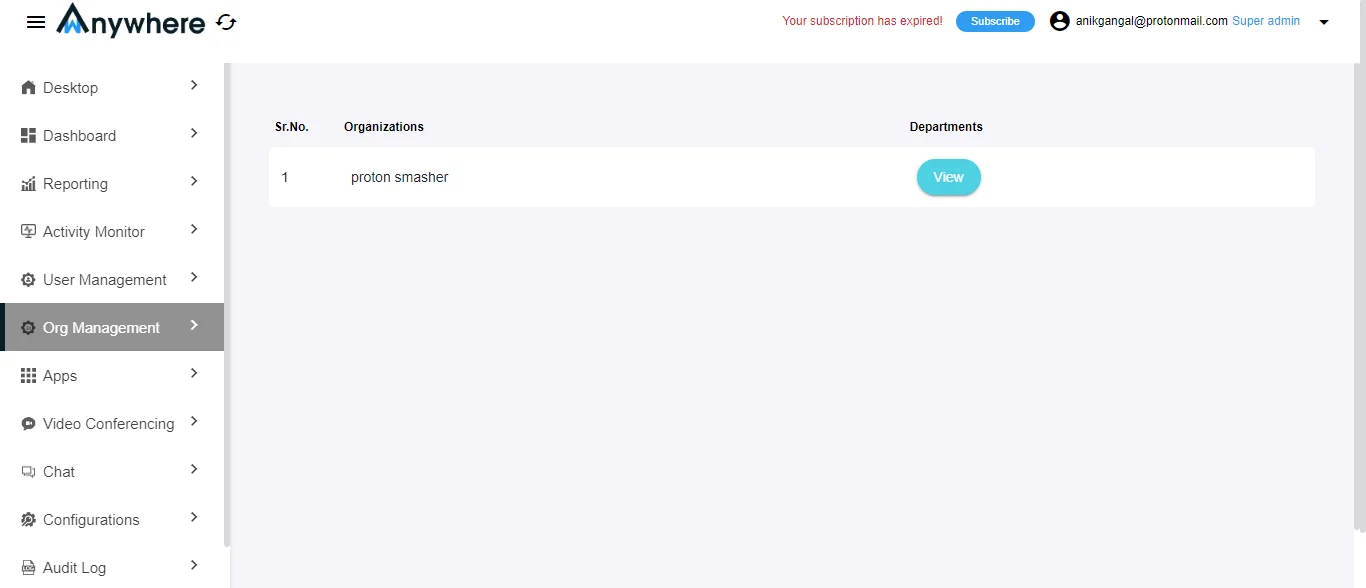 Step3: Click on the three dots under the 'Action' column against your desired department and select 'Auditors' from the drop-down box.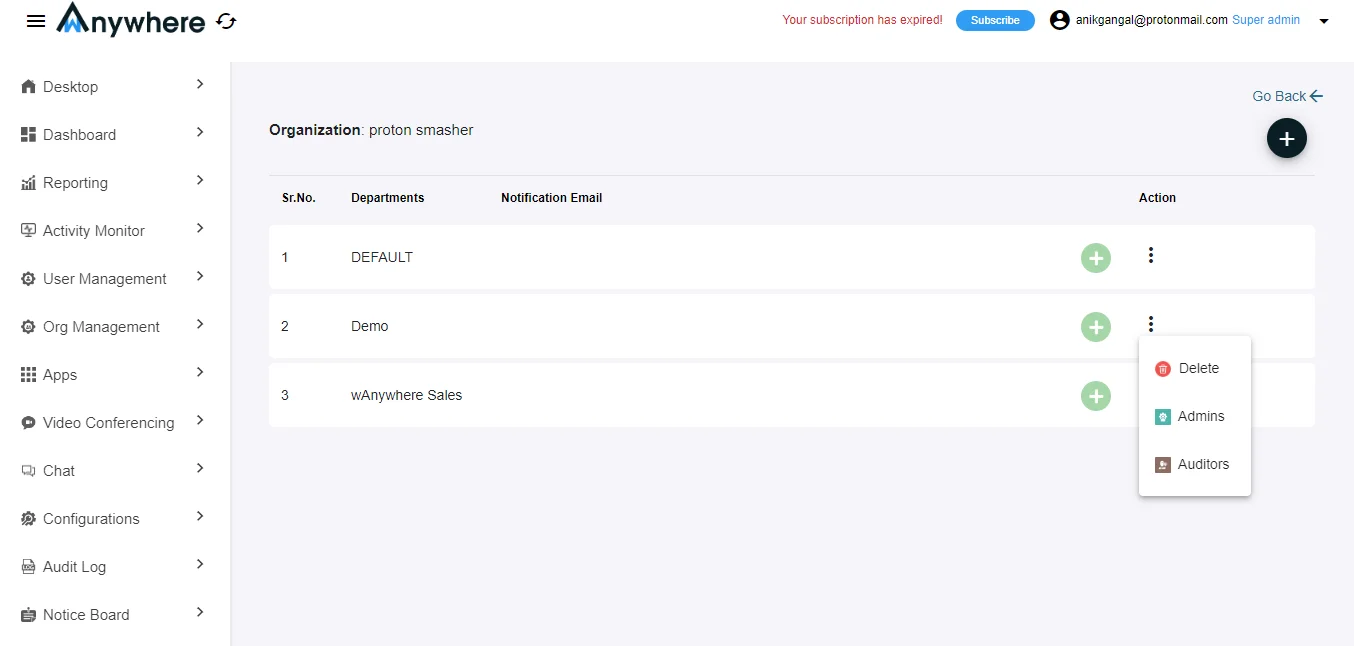 Step 4: Click on '+' sign and fill out the details to add an auditor for your selected department