Table of Contents
Businesses with remote / hybrid workforce face the challenge of staying compliant with clean desk & security policies among their distributed employees. Remote employees have access to crucial business and user data.
Following are some of the potential ways that could put remote / hybrid employees' security compliance and business data at risk:
Not At Desk – Leaving the machine unattended.
Unknown Person – Unauthorized person at the work desk i.e., impersonating.
Multiple Persons – Unauthorized eyes viewing official data e.g., roommate(s).
Recording Instrument – Mobile device use at desk risking voice / screen capture.
In all the above scenarios, there is a possibility of customer data getting compromised by the employee or any other person in the vicinity with malicious intent to commit fraud.
Remote employees work in an unsecured environment i.e., from the home, cafe, or hotel and pose a risk of exposing them to some unauthorized persons in the surrounding space. Unlike when employees work from the office in a secured and controlled environment – In distributed work scenarios, monitoring employees becomes of paramount importance and critical. Ensuring a secured work environment agnostic of the location can curb violations of unauthorized business data exposure or breach.
How could an organization know if one of its remote employees gets involved in any unfair activity that may potentially cause harm to the business's reputation and credibility, or even loss?
wAnywhere using state-of-the-art Artificial Intelligence – Computer vision AI detects various types of violations. It also supports multi-factor authentication through Facial recognition, AD Directory, Username / password-based security.
wAnywhere also provides multiple other features to make the remote work environment secured e.g., Real Time Device Location with the ability to block the machine, masking confidential data i.e., PII & PHI security compliance, User Data Protection for Web-based Applications, DLP (Data Loss Prevention) features – monitoring Ctrl-C / Ctrl-V, Print Screen, USB, Application & Website usage, detecting typing of Credit Card, account card nos., SSN, etc.
wAnywhere also provides a comprehensive screenshot-grabbing and screen-recording feature. This feature can be also used in conjunction with AI i.e., to capture screenshots / recordings when any violation has happened.
The below section provides a detailed description of each of the violations mentioned above and how they can be minimized using the wAnywhere AI remote / hybrid monitoring tool. This feature also enables the organization to impose and apply a clean desk policy across the workforce. The solution provides to apply differential policies organization-wide or department / process-wise e.g., having higher security for a particular department and much more relaxed security for another.
wAnywhere supports the following types of detections & recognition:
1. Facial Authentication
2. Not at Desk
3. Multiple Persons
4. Mobile Detection
5. Unknown Person Detection
The dashboard provides different types of visualization & reporting to slice and dice the data as required. Apart from canned reports, there are multiple downloadable reports in various formats.
wAnywhere also provides this data through an API so that it can be integrated with incident management tools.
Multiple actions can be taken in case the violations occur i.e.:
1. Send Notifications to the stakeholders
2. Black out the Screen
3. OS Lock
4. Black out screen with OTP (One Time Password)
The following sections explain the different types of violations in detail:
Facial Authentication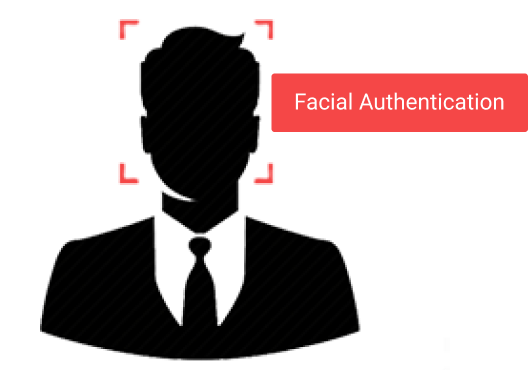 wAnywhere provides Facial Authentication using the registered face id of the person. wAnywhere also supports MFA – Multi-Factor Authentication i.e., combine Facial authentication with AD Directory, Identity Management Systems, and User name / Password, etc. based systems.
Read More: Importance of Employee Monitoring Software in Ensuring Data Privacy
Not at Desk Detection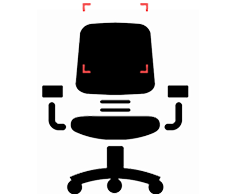 Track whether the remote / hybrid employee is Not at Desk and has left the computer / laptop / machine / workstation unattended. wAnywhere provides the facility to lock the machine in case this violation occurs and save the sensitive client / user / business information from getting seen & breached by any unauthorized person.
Multiple Person Detection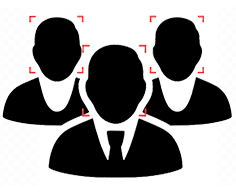 Monitor whether multiple persons are on the radar of the camera and trigger actions as per configuration.
Mobile Detection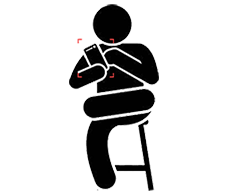 Detect whether the person is using a mobile while working in front of the machine i.e., to take a picture, or talking on the phone.
Unknown Person Detection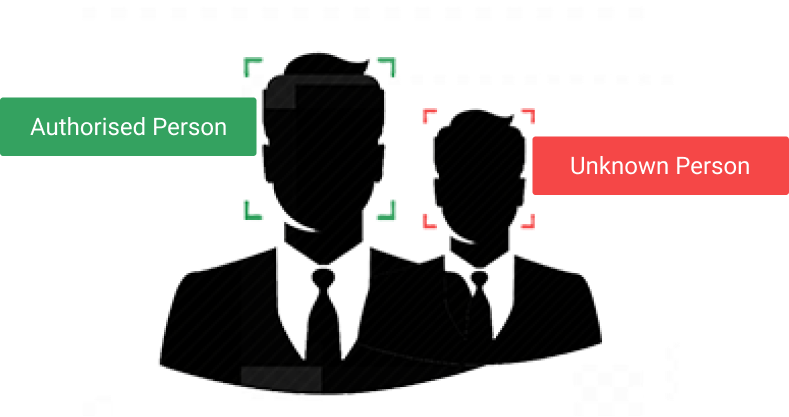 Detect any unknown / unauthorized person is on the radar of the cameras e.g., a person trying to impersonate the authorized user.
Apart from the above detections, wAnywhere also supports multiple customer detections e.g., for Gestures, Mood, etc.